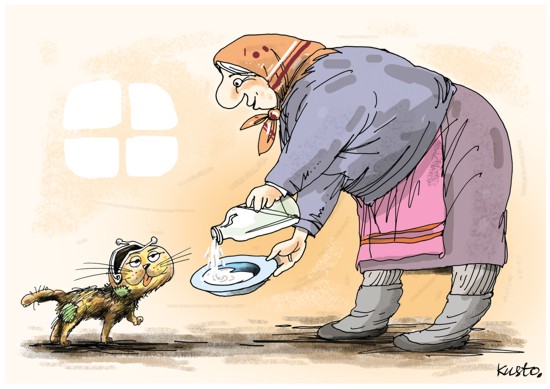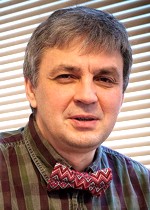 Oleksy Kustovsky
UKRAINE
Oleksiy Kustovsky was born at the March 11, 1971 in the city Kyiv.
He graduated from the National Agrarian University with a speciality "Agronomy",graduate school of the Grishco's National Botanical Garden .
His first cartoon was published in 1998.
He is the laureate and the winner of over 150 international cartoon's competitions.

Among the awards:
First prize in Olsztyn (2009, Poland), Piracicaba (2012, Brazil), Anapa (2012, Russia), Damascus (2014, Syria), Istanbul (2014, Turkey),Poltava and Kherson (2015, Ukraine), Tabriz (2015, Iran), Montpellier (2015, France), Gura Humorului (2015, Romania), Haifa (2015, Israel),Braila (2015, Romania), Skopje(2015,Macedonia), Stuttgart (2016, Germany), Seferihisar-Izmir (2017,Turkey).
Gold prizes in Nankin (2003, China), Baku (2010, Istanbul), Suceava (2012, Romania), 7-77 prize in Ankara (2014, Turkey).
The prize "Master cartoons" in Plovdiv (2011, Bulgaria).
Grand Prix in Presov (2013, Slovakia), Stuttgart (2013, Germany), Odesa (2016, Ukraine).

The Jury member of international competitions cartoons in China, Russia, Poland, Turkey and Romania.
He took part in the collective exhibition in Pisek (2010, Czech Republic).
Personal exhibition: Presov (2016, Slovakia), Poltava (2017, Ukraine)
I'm the member of the National Union of Journalists of Ukraine.